5 Most Popular and Best-selling Dragon Ball Clothing
   Dragon Ball is a Japanese media franchise written and illustrated by Akira Toriyama. It was originally inspired by the classical 16th centery Chinese novel Journey to the West, combined with Hong Kong martial arts films's elements.
   The Dragon Ball series follows the adventures of protagonist Son Goku from his childhood through adulthood as he trains in martial arts. His childhood lasted far from civilization till the day he met a girl named Bulma, who encourages him to join her quest in exploring the world in search of the seven orbs known as the Dragon Balls, which summon a wish-granting dragon when gathered. Along his journey, Goku has built friendship with several other characters, become a family man, discovered his alien heritage, and battled a large number of villains, many of whom also seek the Dragon Balls. 
Dragon Ball is considered as one of the most world-popular manga as well as anime series. This series has attracted a lot of attention from readers from all age because of its interesting and amazing content with excellent characters. If you are a big fan of the Dragon Ball series, don't omit the following products.
Dragon Ball Hoodie.
  What do both boys and girls need in the winter? Absolutely, a hoodie. Hoodie is always one of must-have items for everyone in the severe cold weather.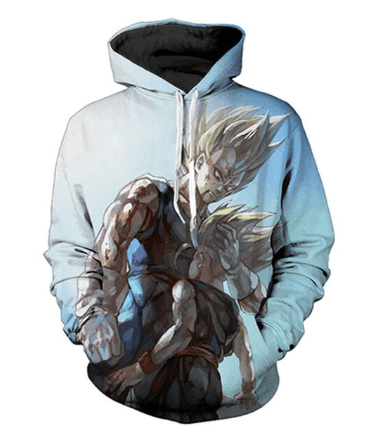 Our hoodies are well-designed with high quality material. Being made from polyester combined with cotton, our hoodies bring you a feeling of the chilly heat. Additionally, smoothness of cotton combining makes these hoodies smoother and handy to make use of.
   About these items, our collection has about more than 100 designs in a variety of different colors that gives you freedom of choice. These hoodies' images are sharply printed and taken inspiration from Dragon Ball's characters, such as: Son Goku, Vegeta, Majin Buu…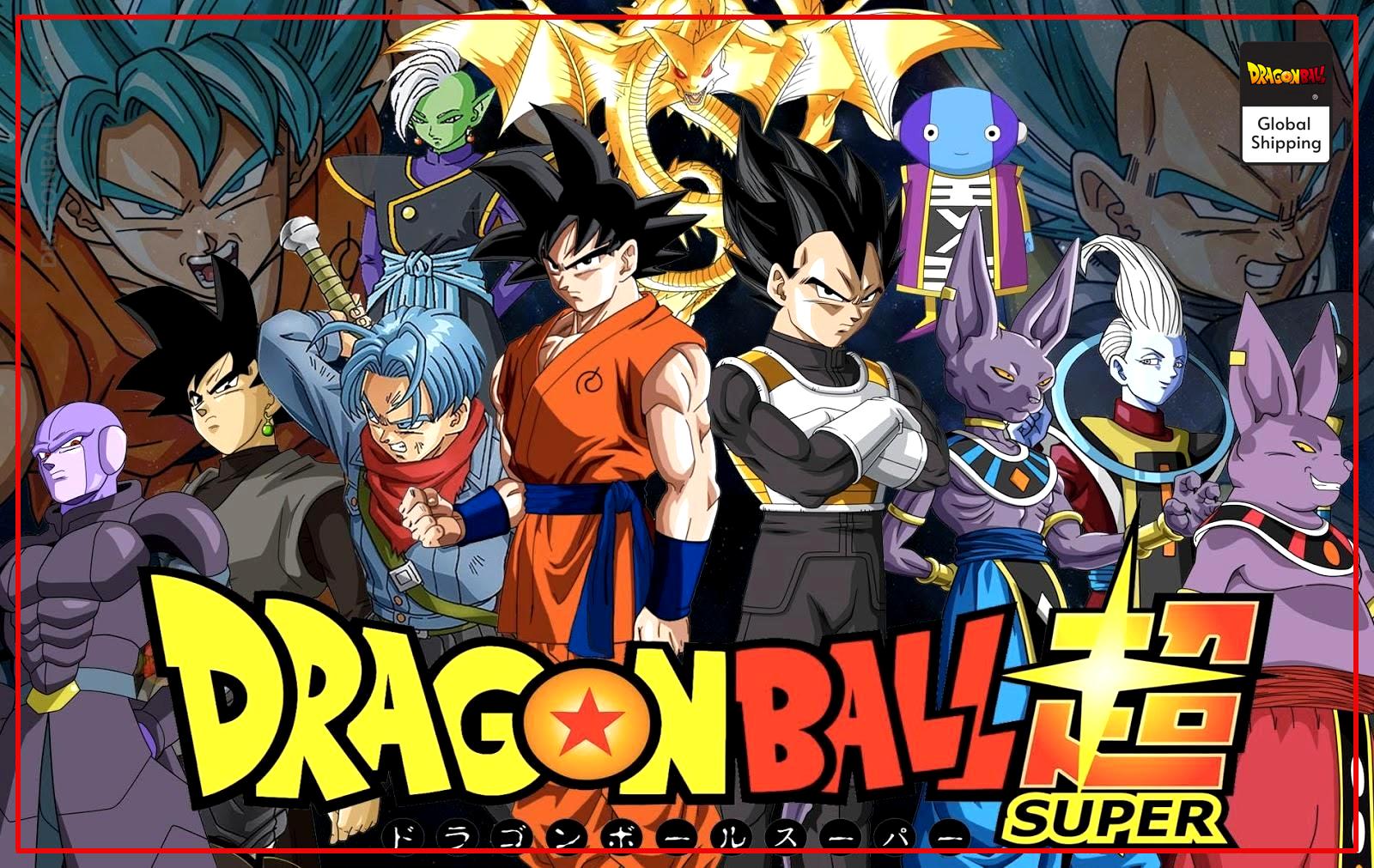 Visit our Dragon Ball Hoodies Collection to own your best- loved hoodie.
Dragon Ball Jacket
Beside our out-standing hoodie, our Dragon Ball Store trades jackets that will make you an extraordinary fan.
   These jackets are considered as unnecessary items in both autumn and winter. Not only does it keep warm but also be stylish. Our jacket collection has three main types of jackets: bomber jacket, track jacket, fleece jacket… with more than 80 designs.
    These Dragon Ball jackets can be worn with other clothes, being up to your own style, and you will look so trendy since you express your love for your favourite anime on your jacket.
   Thanks to its great combination in warm material, and not easily faded printed images, our jackets are one of the best- sellers worldwide.
Don't hesitate, get one from our Dragon Ball Jacket Collection.
Dragon Ball Shirt
   We have given eyes through 2 most popular winter kinds of clothes, and how about the hot season? It is a colorful T- shirt with many images of Dragon Ball above it. These shirts are made of smooth cotton, so it can absorb sweat and create comfort for people to wear.
Moreover, the design of these T-shirt shows your youthfulness and dynamism. Our collection with more than 200 products, absolutely gives you freedom of selection.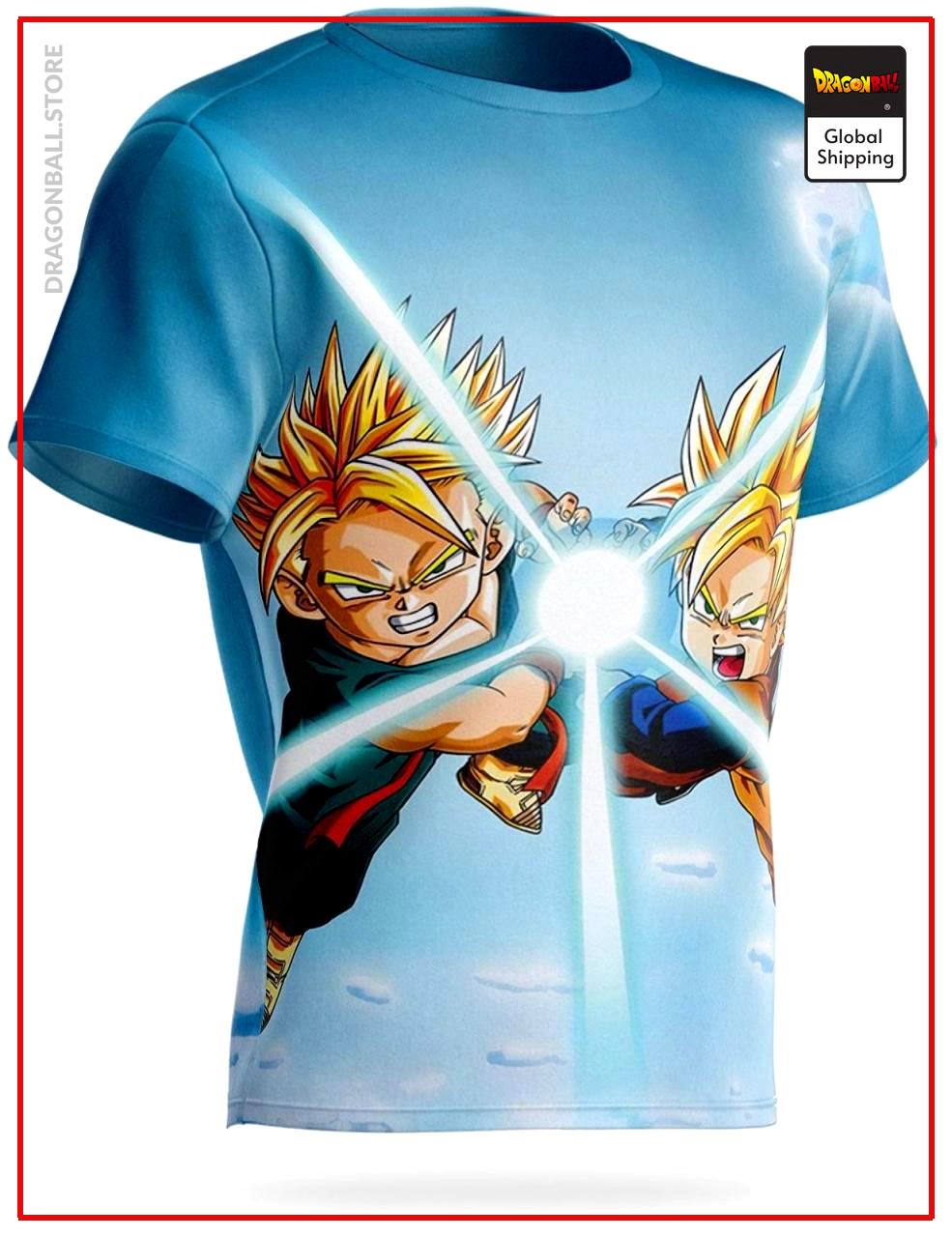 The summer is coming. Why don't you pick one into your shopping card and buy one for yourself now!!! We ship our product worldwide with a lot of coupons.
Here is our Dragon Ball Shirt Collection, thank you for visiting!
Dragon Ball Shoes.
You need the right shoes to have a completed outfit. Why wear boring old monochrome shoes, once you might be wearing a masterpiece on your feet? And if you are a follower of the Dragon Ball series, why not choose your favourite anime shoes to express your love for the series?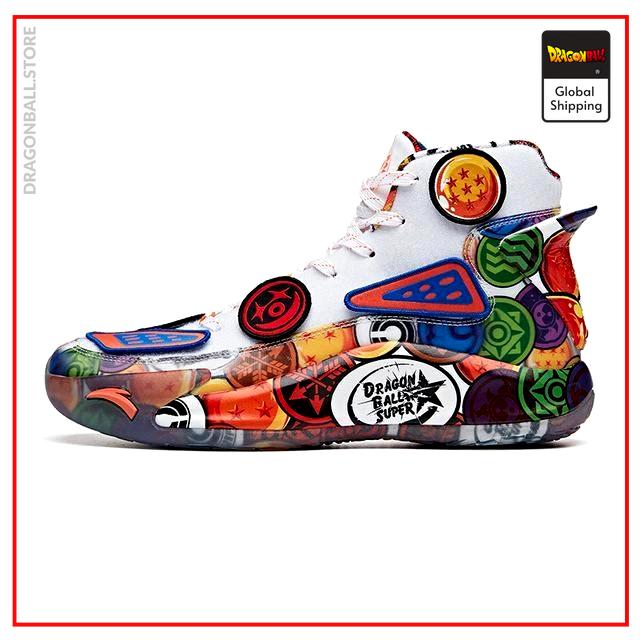 Our comfortable shoes are hand- made with attractive images of Dragon Ball on both sides. Our special 3D printing techniques make your shoes stylish, trendy. Our out-standing shoes provide you with all sizes, even hard-to-find sizes, which certainly make you feel free to move around.
Visit our collection to get one! Hope you enjoy it!!!
Dragon Ball Cap
To avoid the sunlight, why not wear a cap.
If you are looking for a trendy and stylish cap, let's visit our Dragon Ball Cap collection.
Our cap designs are rounded and resistant visor for optimal protection. With an adaptable size, our cap certainly brings you unmatched comfort. In addition, our cap's material is made use of a combination of polyester, organic cotton, and braided fibers, which make you feel comfortable when wearing.
The above products are best sellers clothing in Dragon Ball Series. If you are crazy about this manga and anime, don't skip them. Add them to your cart right now!
Thanks for reading our blog! Hope you enjoy your day!
All you need for Dragon Ball merch is here, our Dragon Ball Store.